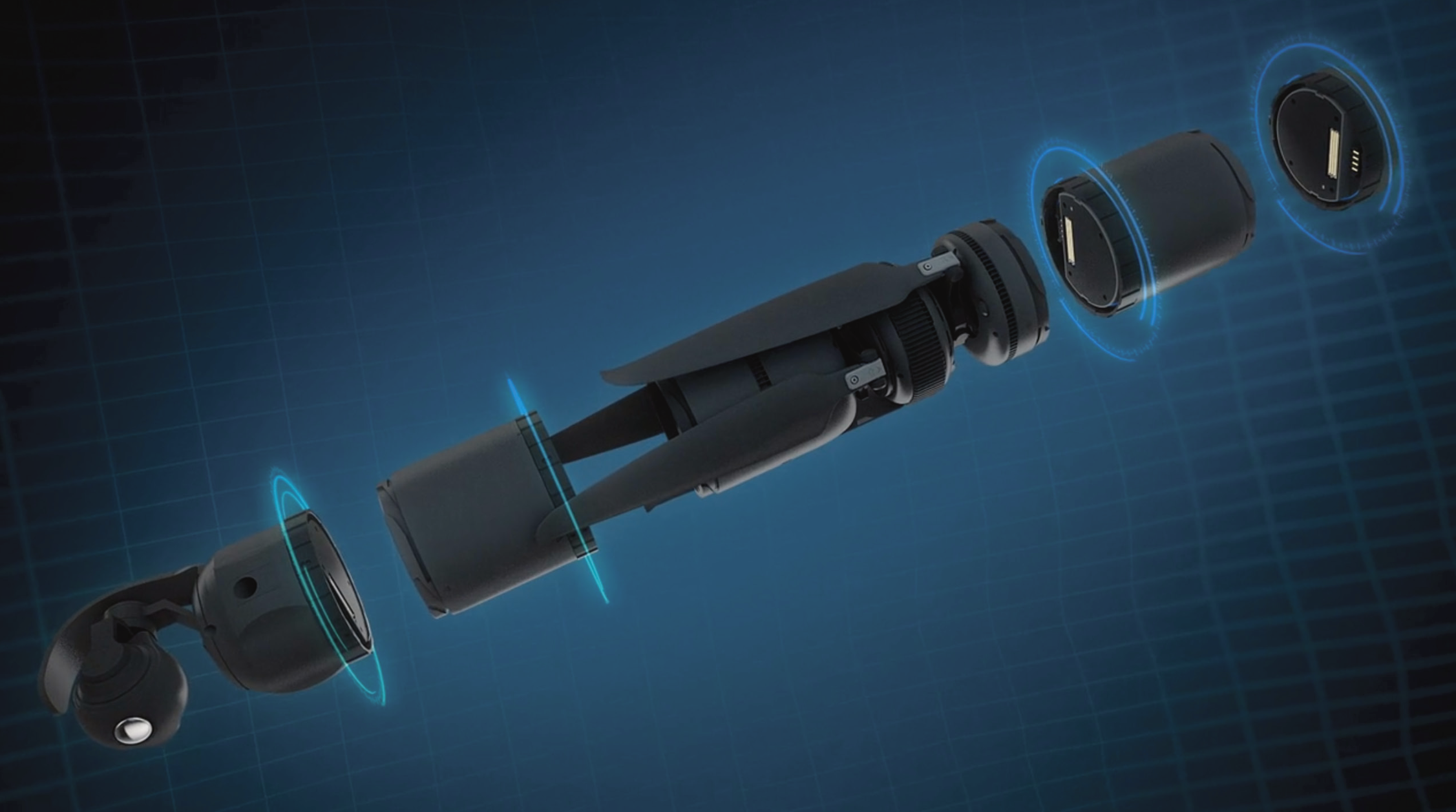 Ascent AeroSystems' Spirit coaxial UAV gives you the flexibility you need.
Spirit sets the industry standard for compact, rugged, versatile UAVs, and its open architecture design allows the flexibility to add, upgrade, and swap new hardware and software components. This gives operators options for more capability and the assurance of future scalability. No other UAV packs more capability or flexibility into a more portable system.
UAV component technology is evolving rapidly, and so are use-cases for UAV operators. Because of this rapid growth there is a pressing need for the ability to upgrade or add new software, sensors, or payload modules to existing airframes rather than having to acquire an entirely new system. This demands a highly customizable, easily upgradable system to adapt the newest technologies to meet emerging requirements. Spirit's open architecture approach prioritizes user flexibility with the option to integrate new hardware and software and set operating parameters according to mission requirements, all without the need to acquire a new vehicle.
Flexibility, adaptability, and maximum capability are integral to every system designed by Ascent AeroSystems. With intentional focus on providing an open architecture system, the Spirit allows operators to add any capability that's needed, when it's needed.  Frontline operators require a reliable system that not only meets today's mission-critical needs, but that can also be upgraded with new capabilities to meet tomorrow's emerging requirements. That's the compact, rugged, flexibility that Spirit gives you.
Ascent AeroSystems' US-manufactured Spirit coaxial UAV is radically different from conventional systems. Its tailorable architecture excels beyond other closed-ecosystem models that limit operator flexibility. More than just a single product, Spirit's coaxial technology enables entirely new operating concepts to support your mission today…and tomorrow.
Ready to upgrade your fleet?
Speak with a team member here.
Read more about the Cylindrical Advantage here.
Learn more about Spirit's applications here.
See Spirit in action here.