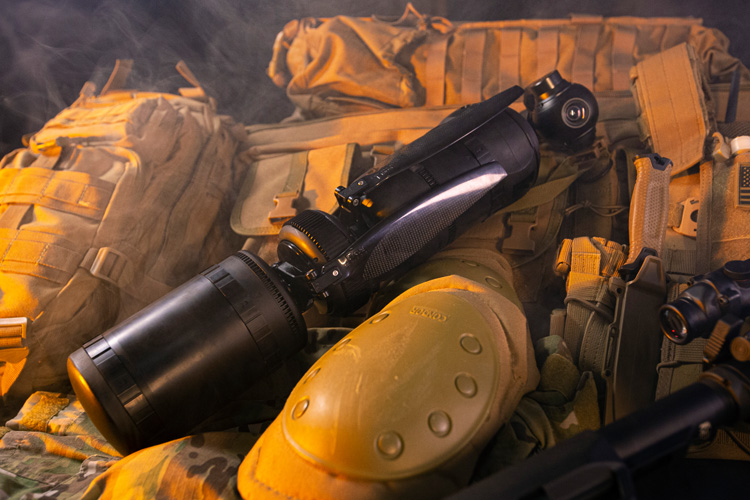 Today's unmanned aerial vehicle (UAV) industry is dominated by conventional fixed wing, "H" and "X" quadcopters, as well as larger 6- or even 8-motor multirotor designs. These configurations have demonstrated fair reliability for hobbyists and non-critical operations, but none are particularly rugged, most are restricted in poor weather, and many are limited to single-mission capability.
Ascent AeroSystems' Spirit coaxial UAV is radically different. Spirit is characterized by two counter-rotating rotor disks stacked in a vertically oriented, cylindrical airframe providing many performance advantages over conventional rotary-wing designs. 
Many operators focus on payload specifications, overlooking the importance of airframe design and accepting conventional systems that restrict capabilities and present performance and reliability limitations. Spirit's airframe offers significant functional and aerodynamic advantages that are particularly vital to operations in mission-critical, industrial applications. 
Compact
Ascent AeroSystems' cylindrical airframe reduces parts to an absolute minimum by eliminating all major components, such as long booms for motor and rotor disc support, reducing overall airframe weight in addition to making Spirit a fraction of the size. 
Rugged
The cylindrical shape combines the simplicity of a sphere with the utility of a cube, enabling better structural strength and lower weight compared to conventional systems. The Spirit UAV benefits from this design because its shape provides strength without the need for heavy materials or reinforcing structures. Stress and impact forces are distributed more evenly, making it more resistant to damage, and its streamlined shape improves the ability to seal against harsh weather elements.
Efficient
Spirit's airframe design has a competitive edge over equivalent enterprise-grade multirotor systems. Spirit is 75% smaller and 50% lighter than a comparable quadcopter yet it can fly 2x faster, 4x farther, and 50% longer with 2x the payload.
Interested in learning more about how Spirit can transform your drone operations? Speak with a team member here.