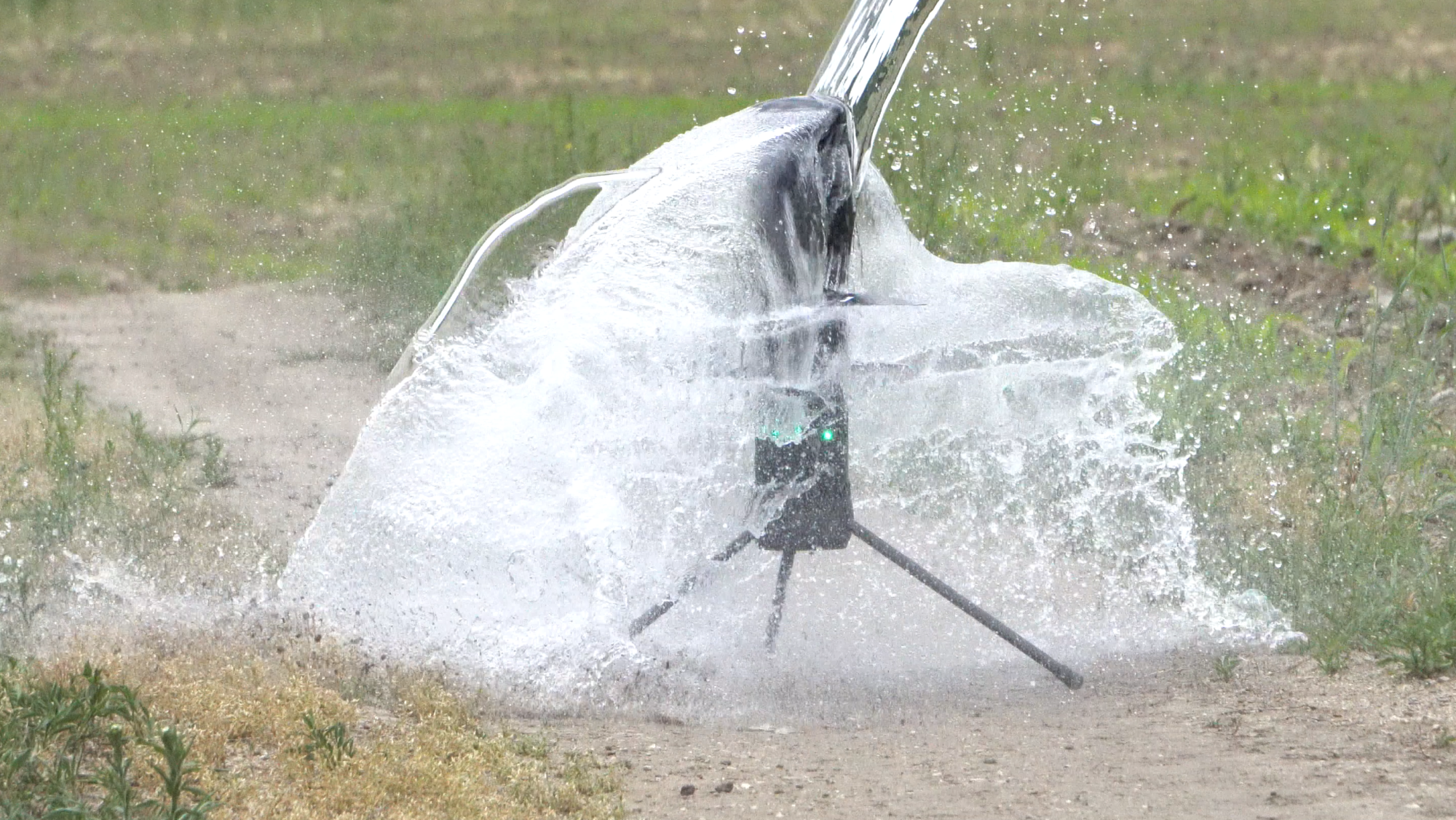 A survey of 51 cities across the U.S. showed an average rainfall of 108 days per year. Given that many UAVs cannot fly in rain, the data suggests that UAS operators are unable to fly 30% of the time simply due to rain. Add to that the number of days with heavy winds, extreme temperatures, etc., and it's clear that mission-critical operators need a better UAV – one that won't be grounded due to weather.
Spirit was designed from the start to be an all-weather, modular drone for military operators, first responders, and industrial professionals. It has the highest combined ingress protection and weatherproofing rating in its class, making it the ideal choice for mission-critical operations.
The airframe's design is inherently rugged while its cylindrical form-factor makes it easier to protect against contamination, allowing it to operate reliably in nearly any type of weather – including heavy rain, sleet, snow, dust, and sand. The design also cuts down on required airframe materials, lowering overall airframe weight resulting in a top speed of over 60 mph with the ability to operate in winds that ground other UAVs.
Unlike the Spirit, conventional UAVs tend to be bulky and fragile, have limited performance, limited versatility and are susceptible to damage in the harsh conditions common to mission-critical operations. Larger systems in this class are too heavy, too cumbersome, and too unwieldy for use in a tactical environment. Smaller systems, while portable, cannot fly in harsh conditions (severely impacting mission-capable rates), offer only singular or extremely limited payload capability, and have little ability to upgrade or add new sensors.
Ascent is committed to rethinking the UAV and providing operators with the technology they need, when they need it, how they need it.